Фотографии



















О наборе
Hot Toys is proud to present the DX Batman Collectible Figure featuring the likeness of renowned actor Michael Keaton from the Batman movie in 1989 directed by Tim Burton.

This movie-accurate Batman Collectible Figure is highly detailed, highlighting the Parallel Eyeball Rolling System (PERS), sophisticated costume, weapons and accessories.

The 1/6th scale Batman Collectible Figure specially features:
- Authentic and detailed fully realized likeness of Michael Keaton as Batman in the Batman (1989) movie
- Approximately 30 cm tall
- Newly developed Batman body with 30 points of articulation
- Newly developed head sculpt with three (3) interchangeable faces capturing the classic Batman facial expressions
- Parallel Eyeball Rolling System (PERS) patented by Hot Toys Limited
- Seven (7) pieces of interchangeable gloved palms including:
.........One (1) pair of relaxed palms
.........One (1) pair of fists
.........One (1) right palm for holding grapple gun
.........One (1) right palm for holding remote
.........One (1) left open palm
- Each piece of head sculpt is specially hand-painted

Costume:
- One (1) Bat-suit with cape and Batman logo on chest
- One (1) utility belt
- One (1) pair of black boots

Accessories:
- One (1) extendable gauntlet
- One (1) batarang
- One (1) remote
- Light-up figure stand with Batman nameplate, the movie logo and the DX series title

Weapons:
- One (1) set of grapple gun
- One (1) gauntlet
- Three (3) smoke capsules
- One (1) timer bomb
- Two (2) Ninja wheels

Artists:
- Head & Body Sculpted by Pan
- Head Painted by JC.HONG
- Head Art Directed by Kojun & GOX (Eom Jea Sung)

**Product shown is not final, pending licensor approval

**Battery not included for figure stand, 3A batteries (3 pieces) are required

Release date: Q1 2012

TM & © DC Comics.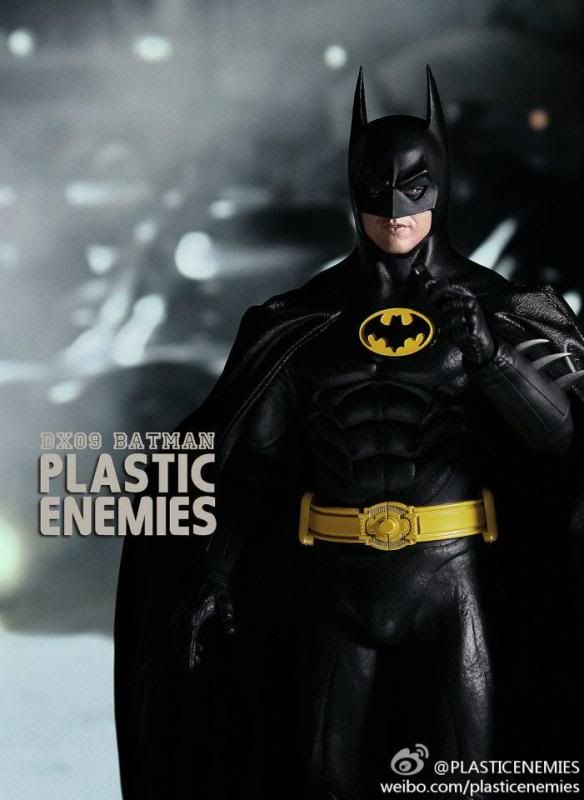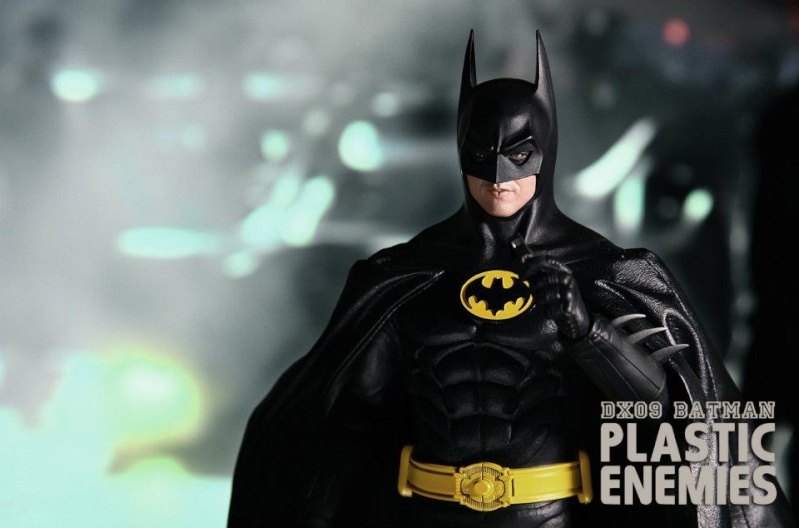 Релизные Фотки